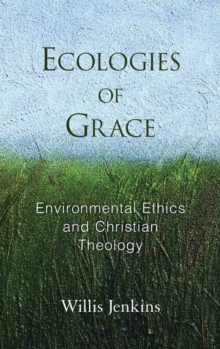 Ecologies of grace
0195328515 / 9780195328516
Stock expected by 19/12/2019
Postgraduate, Research & Scholarly Learn More
Undergraduate
Only recently have theologians begun to think and write about the ecological crisis in a focused manner.
It is clear, however, that people of faith must come to grips with that crisis and find a way of thinking about it in the context of their beliefs.
In this book, Willis Jenkins offers an introduction to Christian environemntal ethics.
Following observations of lived environmental theologies, he argues that they often draw on concepts and metaphors of grace, thusplacing environmental issues within Christian experiences of salvation.
Jenkins therefore surveys major strategies of Christian environmental ethics by mapping them onto major traditions of grace and uses this new map to explore afresh the ecological dimensions of three distinctive theologies ofgrace.
BIC:
HRAM Religious issues & debates, HRLB Theology, RNA Environmentalist thought & ideology, RNB Environmentalist, conservationist & Green organizations