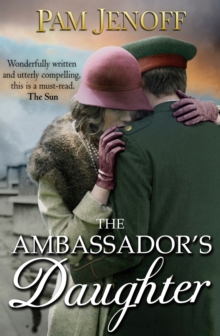 The ambassador's daughter
1848452039 / 9781848452039
Usually dispatched within 2 weeks
NEW YORK TIMES BESTSELLING TITLE THE ORPHAN'S TALE OUT NOW Paris, 1919 The nations' leaders have gathered to rebuild the world from the ashes of the Great War.
But for one woman, the City of Light harbours dark secrets and dangerous liaisons. Brought to the peace conference by her German diplomat father, Margot resents being trapped in Paris where she is still looked upon as the enemy.
Yet returning to Berlin means a life with the wounded fiance she barely knows.
Torn between duty and the desire to be free, Margot strikes up unlikely alliances: with Krysia, a musician who protects a secret; and with Georg, the handsome, damaged naval officer who makes Margot question where her true loyalties should lie. Against the backdrop of one of the most significant events of the century, a delicate web of lies obscures the line between the casualties of war and of the heart, making trust a luxury that no one can afford.
The stunning prequel to the bestselling novel Kommandant's Girl, heralded a 'breathtaking debut' by Publishers Weekly Praise for Pam Jenoff: '[A] heartbreakingly romantic story of forbidden love during WW2' - Heat 'Must read' - Daily Express
BIC: