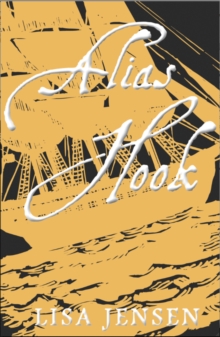 Alias Hook
1907777873 / 9781907777875
Usually dispatched within 4 weeks
"Every child knows how the story ends. The wicked pirate captain is flung overboard, caught in the jaws of the monster crocodile who drags him down to a watery grave.
But it was not yet my time to die. It's my fate to be trapped here forever in a nightmare of childhood fancy with that infernal, eternal boy." Meet Captain James Benjamin Hook, a witty, educated Restoration-era privateer cursed to play villain to a pack of malicious little boys in a pointless war that never ends.
Until Stella Parrish, a forbidden grown woman, dreams her way to the Neverland in defiance of the boy's rules.
With her knowledge of folk and fairy tales, she might be Hook's last chance for redemption, even release.
But nothing is won in the Neverland without the forfeit of something else. And the price of Hook's freedom may be more than he can bear to pay.
BIC: