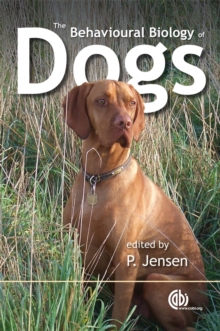 The behavioural biology of dogs
1845931874 / 9781845931872
Stock expected by 04/02/2021
The long-established connection between dogs and humans has given rise to behavioural adaptations typical of mutualism, which ties our own evolutionary and historical paths closely to those of the dog.
Written by experts in different areas, this book presents an up-to-date account of the behavioural biology of dogs.
Split in 3 parts, the book addresses the specific aspects of behavioural biology.
The first part deals with the evolution and development of the dog, whereas the next part deals with basic aspects of dog behaviour.
The final part emphasises on the behavioural problems, their prevention and cure.
BIC:
MZC Veterinary medicine: small animals (pets), PSVP Animal behaviour, PSVW7 Zoology: Mammals