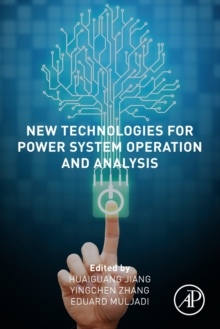 New Technologies for Power System Operation and Analysis
0128201681 / 9780128201688
152 x 229 mm 356 pages, Approx. 150 illustrations; Illustrations, unspecified
New Technologies for Power System Operation and Analysis considers the very latest developments in renewable energy integration and system operation, including electricity markets and wide-area monitoring systems and forecasting.
Helping readers quickly grasp the essential information needed to address renewable energy integration challenges, this new book looks at basic power system mathematical models, advanced renewable integration and system optimizations from transmission and distribution system sides.
Sections cover wind, solar, gas and petroleum, making this a useful reference for all engineers interested in power system operation.
BIC: