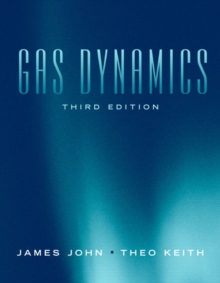 Gas dynamics (3rd ed)
0131206680 / 9780131206687
Usually dispatched within 4 weeks
postgraduate Learn More
research & professional
technical & vocational
undergraduate
Previous ed.: Boston, Mass.: Allyn and Bacon, 1984.
This edition of a very successful and widely adopted book has been brought up-to-date with computer methods and applications throughout.
It makes use of spreadsheet programs, and contains unique procedures that have never appeared before in any gas dynamics book.
KEY TOPICS Chapter topics include basic equations of compressible flow., wave propagation in compressible media, isentropic flow of a perfect gas, stationary and moving normal shock waves, oblique shock waves, flow with friction and with heat addition or heat loss, equations of motion for multidimensional flow, methods of characteristics, special topics in gas dynamics, and measurement in compressible flow.
MARKET: For mechanical and aerospace engineers.
BIC: