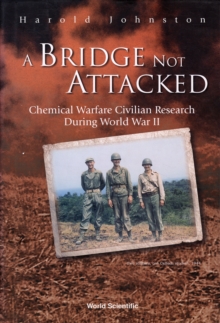 A bridge not attacked : chemical warfare civilian research during World War II
981238152X / 9789812381521
general Learn More
postgraduate
research & professional
undergraduate
This volume tells the novel true stories concerning highly talented civilian scientists in some unusual places and situations during World War II.
The purpose of the work is to present an almost forgotten history of secret war research in universities.
The focus is on the narrow subject of chemical warfare research and on a small number of individuals, but with in-depth study of these individuals and what they did.
Mostly graduate students and young instructors, they were working under the direction of professors at the California Institute of Technology (Caltech) and the University of California (Berkeley).
Action took place in California, Florida and the jungles of Panama.
This history touches on the work of four senior Nobel Prize winners and eight junior, future Nobel Prize winners at Caltech and Berkeley.
BIC: