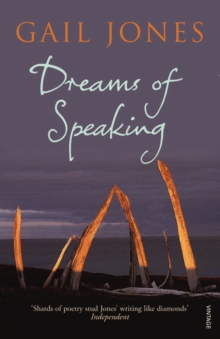 Dreams of speaking
009947204X / 9780099472049
Reprint. Originally published: London: Harvill Secker, 2006.
Metropolitan lives and modern invention are juxtaposed with troubled histories, love, loss and loneliness in this exquisitely crafted new novel from the author of Sixty Lights
'We must talk, Alice Black, about this world of modern things.
This buzzing world.' Alice is entranced by the aesthetics of technology and, in every aeroplane flight, every Xerox machine, every neon sign, sees the poetry of modernity.
Mr Sakamoto, a survivor of the atomic bomb, is an expert on Alexander Graham Bell.
The pair forge an unlikely friendship as Mr Sakamoto regales Alice with stories of twentieth-century invention.
His own knowledge begins to inform her writing, and these two solitary beings become a mutual support for each other a long way from home.
This novel from Man Booker longlisted author, Gail Jones is distinguished by its honesty and intelligence.
From the boundlessness of space walking to the frustrating constrictions of one person's daily existence, "Dreams of Speaking paints" with grace and skill the experience of needing to belong despite wanting to be alone.
BIC: