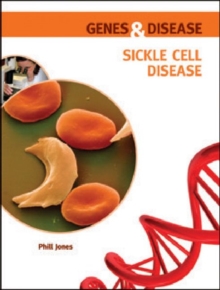 0791095878 / 9780791095874
Stock expected by 08/05/2021
144 pages, full-colour photographs & illustrations, sidebars, further reading, web sites, references
Secondary Learn More
Tertiary Education (US: College)
Teenage / Young Adult
In 1910, Dr. James B. Herrick published Western medical literature's first description of a person with sickle cell disease.
Soon, other physicians reported patients with similar symptoms and confirmed the characteristic feature of the disease: elongated red blood cells.
In 1922, the peculiar shape of the cells inspired the official name for the disorder.
Within 30 years, scientists had learned about the cause of sickle cell disease - an abnormal form of hemoglobin. ""Sickle Cell Disease"" explores the scientific discoveries that led to an understanding of the genetic basis of the disease, explaining how a single mutation in hemoglobin multiplies into the many symptoms of sickle cell disease.
Also investigated are treatments that help individuals manage sickle cell disease symptoms, and how gene therapy and stem cell therapy may one day lead to a cure for the disease.
BIC: