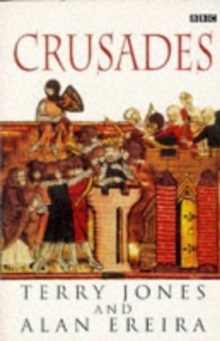 0140257454 / 9780140257458
Usually dispatched within 2 weeks
Reprint. Originally published: London: BBC, 1994.
In 1095 Pope Urban II called upon Christians to march under the banner of the Cross and save their brothers in the East from the advance of Islam.
This vision of crusading Christianity dominated the events of the next two centuries and brought together people of all ages and backgrounds, sworn to spread Christianity and wrest the Holy Land from the Infidel.
First published to accompany the acclaimed BBC television series, `Crusades' tells the compelling, often horrific, story of the fanatics and fantasists, knights and peasants who were caught up in these fervent times.
It reveals how Muslims, Jews and Christians were massacred, and how the Crusades sowed the seeds of `jihad', the holy war for Islam, a legacy that endures today.
BIC:
HBG General & world history, HBLC Early history: c 500 to c 1450/1500
* Variable discounts between 0% and 15% are applied to items where BBfS cannot determine exact discounts from suppliers.