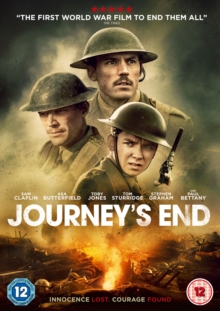 (12) Suitable for 12 years and over.
Saul Dibb directs this British war drama adapted from R.
C. Sherriff's play. Set during WWI, the film follows Raleigh (Asa Butterfield), a new recruit to the British Army who requests to join up with his prospective brother-in-law Captain Stanhope (Sam Claflin) and the rest of C Company on the battlefields of northern France.
With the men nervously awaiting their fate, officers Stanhope and Lieutenant Osborne (Paul Bettany) do their best to keep up moral, all the while knowing the regiment could be sent out into the field at any time with no reinforcements and little hope of survival.
The cast also includes Stephen Graham, Toby Jones and Miles Jupp.