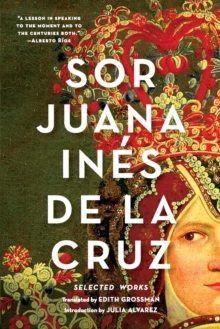 Sor Juana Inâes de la Cruz : selected works
0393351882 / 9780393351880
Stock expected by 18/04/2020
Translated from the Spanish.
Sor Juana Ines de la Cruz (1651-1695) was a feminist and a woman ahead of her time.
She was very much a public intellectual and her contemporaries called her "the Tenth Muse" and "the Phoenix of Mexico", names that continue to resonate.
This self-taught intellectual rose to the height of fame as a writer in Mexico City during the Spanish Golden Age. The volume includes Sor Juana's best-known works, including "First Dream", which showcases her prodigious intellect and range and "Response of the Poet to the Very Eminent Sor Filotea de la Cruz", her epistolary feminist defence of a woman's right to study and to write.
Thirty other works are also included.
BIC: