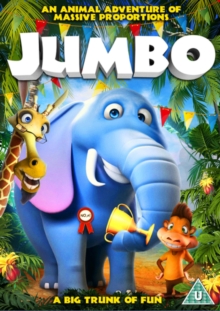 Feature, Animated Feature
(U) Universal, suitable for all.
Children's animated feature directed by James Snider.
Jumbo the elephant is favourite to win an annual spelling competition until a rival scuppers his chances by making Jumbo lose his memory.
With the help of his friends can Jumbo find a way of restoring his memory and winning the spelling contest?