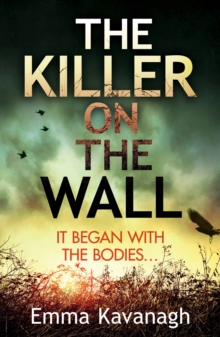 The killer on the wall
1784752665 / 9781784752668
The first body comes as a shock The second brings horror The third signals the beginning of a nightmare When fifteen-year-old Isla Bell finds three bodies propped against Hadrian's Wall, her whole world falls apart.
In such a close-knit community, everyone knows the victims, and the man who did it. Twenty years on and Isla has dedicated her life to forensic psychology; studying the brains of serial killers, and even coming face to face with the convicted murderer who turned her world upside down.
She is safe after all, with him behind bars. Then another body appears against the Wall. And another. As the nightmare returns and the body count rises, everyone in town is a suspect. Who is the Killer on the Wall?Praise for The Killer on the Wall'The Killer on the Wall is several cuts above your usual psychological thriller.
It's beautifully written, emotionally involving and psychologically complex.
You know you're in the hands of a writer who really understands her subject matter.
The story is skilfully told and so subtly nuanced, I gave up trying to guess where it was going and let myself be swept along with it, totally engrossed. And when the final twist came I said 'oh my god', and then almost immediately 'of course'.
Classy atmospheric and satisfying. Read it.' - Tammy Cohen
BIC: