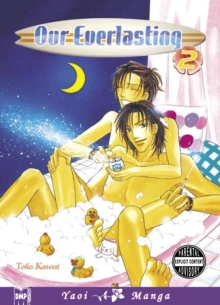 Our everlastingVol. 2 - v. 2
1569709165 / 9781569709160
Usually dispatched within 4 weeks
22 cm 200 p. : chiefly ill.
Surfer dude Houryu and shy intellectual Shouin are very much in love.
Their days together are filled with happiness, but when Shouin's French tutor - a handsome and openly gay man named Nanami - makes his affection for Shouin known, doubts begin to surface between the couple.
Houryu begins to believe Nanami's theory that Houryu is at heart a straight man and will turn to a woman when his experimentation period with Shouin is over.
BIC: