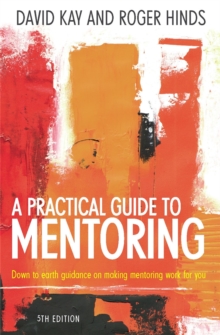 A practical guide to mentoring : using coaching and mentoring skills to help other achieve their goals (5th ed)
1845284739 / 9781845284732
Mentoring is a rewarding experience. You will play an active and invaluable part in the development of another person and further your own career at the same time.
This concise book will take you step-by-step through the process and show you: - How to become an effective mentor - What qualities, methods and processes are required - How to prepare yourself and the mentee - How to avoid the common pitfalls.
Whichever sector you work in, this extremely practical book will clarify the whole mentoring process from start to finish, and support you every step of the way.
BIC:
KJM Management & management techniques, VSC Advice on careers & achieving success