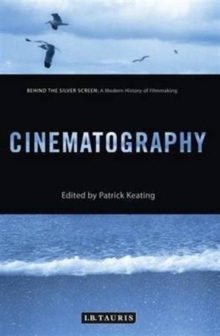 1784530190 / 9781784530198
Stock expected by 02/05/2021
256 pages : illustrations (black and white, and colour).
How does a film come to look the way it does? What influence does a film's look have on our reaction to it?
Cinematography's role as a science and an art is often forgotten.
Cinematography remedies this omission by examining the highlights of the art of the cinematographer and providing the first comprehensive overview of how the field has rapidly evolved, from the early silent film era to today's digital imagery. It shows how the art of cinematography has been influenced by both technological advances and trends in the movie industry, from the rise of big-budget blockbusters to the spread of indie films, with detailed views of films and profiles of the major cinematographers.
It is a valuable behind-the-scenes look at the profession and a stirring celebration of the art form, that will equip general readers, students & industry professionals with a fresh eye for what appears on the screen.
BIC:
AJRD Cinematography, television camerawork, APFA Film theory & criticism