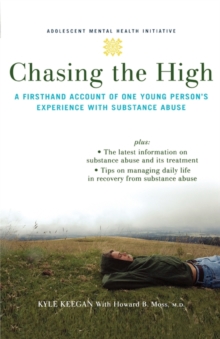 Chasing the high : a firsthand account of one young person's experience with substance abuse
0195314727 / 9780195314724
Usually dispatched within 4 weeks
In this book for young people who are struggling with substance abuse, Kyle Keegan recounts his own remarkable story of drug abuse and ruthless addiction.
Keegan, now an adult who is in recovery from his addiction, discusses his experience as a well adjusted adolescent who fell victim to heroin and whose life was almost destroyed by the devastating drug.
Against the backdrop of these experiences, he also provides useful information that young people struggling withsubstance abuse need, such as how to recognize and accept that there is a problem, how to find professional help, and how to stay happy and healthy in recovery.
BIC:
BT True stories, VFJK Coping with drug & alcohol abuse, YXJ Personal & social issues: drugs & addiction (Children's / Teenage)