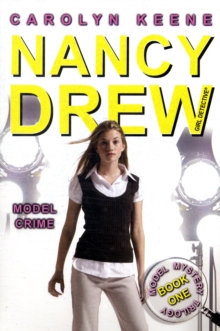 Model Crime : Book One in the Model Mystery Trilogy
1847389422 / 9781847389428
Usually dispatched within 4 weeks
Nancy's good friend, Sydney, is finally getting married to Vic, her fiance.
It's going to be a beautiful wedding - after all Sydney's a famous model and he's a reality TV star!
But that's where the fun and games stop. As Sydney prepares for her wedding, mysterious things start happening to her and Vic.
Vic is almost poisoned, and Sydney's bridal shower is sabotaged - and there are too many suspects to count.
But why would anyone want to ruin Sydney's special day?
Nancy is sure these things can't be coincidences and that something more sinister is afoot.
Can she find out and help her friend before it's too late?
BIC: