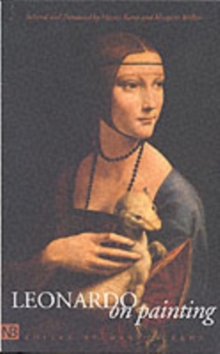 Leonardo on painting : an anthology of writings by Leonardo da Vinci with a selection of documents relating to his career as an artist ([New ed.])
Part of the Nota Bene series
0300090951 / 9780300090956
research & professional Learn More
academic/professional/technical
Previous ed. of this translation: New Haven; London: Yale University Press, 1989.
Leonardo's writings on painting - among the most remarkable from any era - were never edited by Leonardo himself into a single coherent book.
In this anthology the authors have edited material not only from his so-called Treatise on Painting but also from his surviving manuscripts and from other primary sources, some of which were here translated for the first time.
The resulting volume is an invaluable reference work for art historians as well as for anyone interested in the mind and methods of one of the world's greatest creative geniuses.
BIC:
ABA Theory of art, ACND Renaissance art, AFC Painting & paintings, AGB Individual artists, art monographs