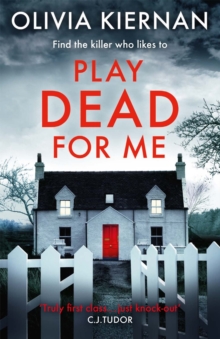 Too close to breathe
1786489880 / 9781786489883
Reprint. Originally published: 2018.
Perfect for fans of Tana French, Jane Casey and Gillian Flynn'Truly first class.
Just knock-out' C. J Tudor, author of The Chalk Man'Fantastic . . . Compelling, chilling and brilliant' Karen Hamilton, author of The Perfect Girlfriend'Mesmerizing . . . murder, betrayal, and secret lives . . . Everything you need in a great thriller' Lisa GardnerTOO SOON TO SEEPolished.
Professional. Perfect. Dead. Respected scientist Dr Eleanor Costello is found hanged in her immaculate home: the scene the very picture of a suicide. TOO LATE TO HIDEDCS Frankie Sheehan is handed the case, and almost immediately spots foul play.
Sheehan, a trained profiler, is seeking a murderer with a talent for death. TOO CLOSE TO BREATHEAs Frankie strives to paint a picture of the killer, and their victim, she starts to sense they are part of a larger, darker canvas, on which the lines between the two blur. Olivia Kiernan's debut is a bold, brilliant thriller that will keep you guessing and leave you breathless.
BIC: