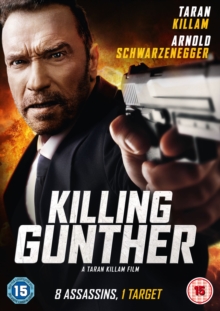 (15) Suitable for 15 years and over.
American mockumentary action comedy in which a legendary hitman must evade a group of ambitious assassins looking to take him down.
Sick of letting trained killer Gunther (Arnold Schwarzenegger) take all the glory, a hit squad of hopeful assassins set out to track him down and take his life.
But his years of experience always leave him ahead of the game and the impatient eliminators soon become frustrated at the seemingly invincible Gunther.
The cast also includes Cobie Smulders and Hannah Simone.