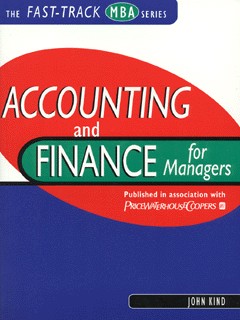 Accounting and finance for managers
0749428910 / 9780749428914
This guide aims to be a user-friendly but thorough introduction to accounting and finance.
A degree of practicality and relevance has been introduced with a global focus so that business people can gain a clear perspective on the function accountancy plays in the running of an organization.
A glossary of financial terms includes new concepts and definitions and other features include: profit and loss accounts; balance sheets; cash flow statements; investors' performance measures; creative accounting; and budgeting.
BIC: