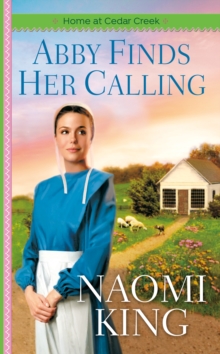 Abby finds her calling
0593198360 / 9780593198360
The Lambright family's eldest daughter, Abby, runs her own sewing shop.
There, she mends the town's clothes and their torn relationships.
But the town maidel has sworn off any suitors of her own because of her unrequited love for James Graber, who is about to marry her younger sister, Zanna...
On the wedding day, Zanna is nowhere to be found, breaking James's heart.
Zanna has brought shame to her family, but there's more in store for them when they discover how far she has fallen.
Long-buried secrets come to light, and they test the bonds of the Cedar Creek community.
BIC: