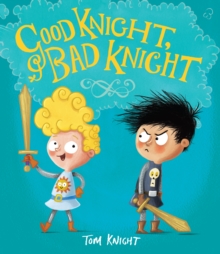 Good Knight, Bad Knight
1783703628 / 9781783703623
27 cm 34 unnumbered pages : chiefly illustrations (colour)
Bad Knight is not looking forward to going back to knight school.
He's at the bottom of every class. This year will be different. Bad knight's cousin is coming to stay, and together the two of them will show the world what two great knights can do!
But when Bad Knight's cousin arrives, things are worse than he could possibly imagine.
Bad Knight's cousin is GOOD! A hilarious picture book about friendship, stinkbombs and dragons.
BIC: