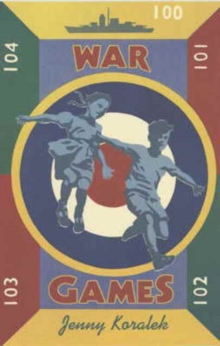 140520074X / 9781405200745
Hugo and Holly are both displaced. Hugo, a young Jewish boy, escapes Czechoslovakia - with the help of Miles Nash, an English schoolmaster - before Hitler invades, leaving behind his homeland, his parents, his culture.
Holly, Miles's niece, also leaves South Africa with her family.
Both children find themselves flung together in pre-war England - starting their lives afresh, struggling in a foreign world and sharing bewildering experiences.
But when war breaks out against Germany, the Nash family's world changes unrecognisably.
The men go to fight and those who remain behind have to adapt to the loss of familiar things and fear of the unknown.
But years pass and as victory is declared, Hugo and Holly face further challenges.
For Hugo, coming to terms with his parent's death and leaving England; for Holly, life without her close friend by her side.
BIC:
5AK Interest age: from c 9 years, YFB General fiction (Children's / Teenage)
* Variable discounts between 0% and 15% are applied to items where BBfS cannot determine exact discounts from suppliers.