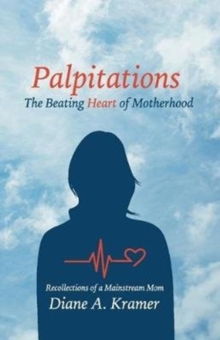 Palpitations : The Beating Heart of Motherhood
1098303350 / 9781098303358
9 x 215 mm, 0 grams 314 pages
For most of us the "mom journey" is wrought with joy and anguish, delight and disappointment, euphoria and exhaustion.
It is a selfless occupation, demanding of a master of multi-tasking.
At times, mothering can be daunting, leaving us feeling overwhelmed, unappreciated, or invisible.
On occasion, we may even wrestle with the urge to drain the bank accounts, fill up the tank, and drive away in silence as far as the highway will take us.
Of course, few of us travel very far before we find ourselves making the U-turn that brings us back home, back to the ones we love and cherish the most: the little people that captivate our hearts and who give meaning to our lives.
Filled with complexities that challenge us, experiences that humble us, and even moments that wreak havoc on our sensibilities, motherhood is an adventure of a lifetime that starts with a leap of faith and gives us palpitations of the heart at every turn.
BIC: