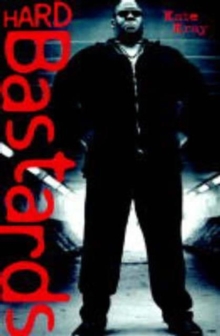 Hard bastards
1857825306 / 9781857825305
Stock expected by 28/10/2021
Reprint. Originally published: 2000.
These are men whose paths you'd better hope you never cross.
Kate Kray has hunted them out, faced them down, and found out exactly what makes them tick...Hard Bastards has been one of the bestselling book of the past year.
Comprising portraits of the 24 hardest men in the country, it is a 'must have' for Kate's thousands of followers, as well as all the many 'hard man book' fans. Kate has tracked down and interviewed such terrifying and fearless men as: Roy Shaw - 'You've got to learn how to be a tough guy.
It took a long time and lots of hard graft for me to become as nasty as I am.' Johnny Adair - 'Do me a wrong and I'll bring it to your own back yard.
You'll go to bed at night and barricade your front door in case Johnny 'Mad Dog' Adair comes looking for you. Joey Pyle - 'A still tongue keeps a wise head. If you gamble with the Devil, the Devil will win.' Vic Dark - '48 years for a so-called friend.
I should have just put a bullet in his nut.' 'Bill' - 'Respect - if a man hasn't got that, he's got f**k all.
Then I have no choice, I take him out.'
BIC: