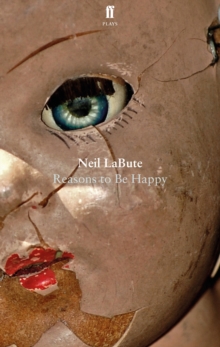 Reasons to be happy
0571331769 / 9780571331765
Three years after a difficult breakup, Steph and Greg are wondering if they can start over again.
The trouble is, she's married someone else and he's started a relationship with her best friend Carly.
Meanwhile, Carly's ex-husband Kent wants her back, and even more so when he hears about her new romance with his best friend Greg.
As emotions run high, all four find themselves entangled in a web of hidden agendas and half-truths in their pursuit of a happy life. A companion piece to the acclaimed Reasons to Be Pretty, Neil LaBute's Reasons to Be Happy received its UK premiere at Hampstead Theatre, London, in March 2016.
BIC: