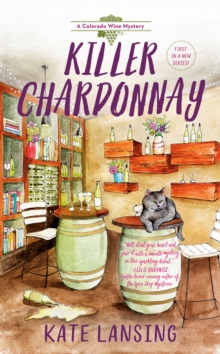 Killer Chardonnay
0593100182 / 9780593100189
Parker Valentine has always dreamed of opening her own winery in her hometown of Boulder, Colorado.
Then a food and wine critic unexpectedly shows up at Vino Valentine on opening day, and not only does he seem to hate her chardonnay, he also collapses and dies shortly after drinking it.
With #killerchardonnay trending online, Parker's business is in danger of closing, and she has no choice but to investigate the murder herself.
To restore her reputation, catch a killer, and keep her struggling business open, Parker needs only one thing: some good proof.
BIC: