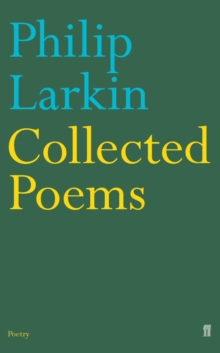 Collected poems ([New] ed.)
0571216544 / 9780571216543
general Learn More
postgraduate
research & professional
undergraduate
Previous ed.: London: Marvell, 1988.
This edition of Larkin's poems presents his four published books "The North Ship", "The Less Deceived", "The Whitsun Weddings" and "High Windows" in their original sequence.
The text also includes an appendix of poems that Larkin published in other places, from his juvenilia to his final years.
Preserving everything that he published in his lifetime, this collection of poems returns readers to the book Larkin might have intended if he had lived.
BIC: