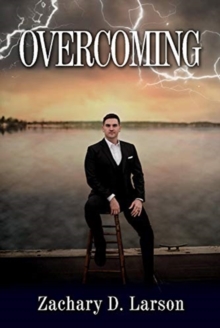 Overcoming
109830070X / 9781098300708
6 x 228 mm, 0 grams 200 pages
At seventeen, Zachary Larson was facing high school graduation with horrible grades and a daunting future of barely scraping by in life.
Zach tells his story of how making the decision to attend military boarding school after high school changed his life by establishing principles, tools and discipline that redirected the trajectory of his potential.At twenty-seven, the compounding effect of discipline, consistency and efficiency helped him obtain his promotion to the rank of Captain in the United States Army, continue building a business with his wife and raise awareness for a PTSD charitable foundation his family established for veterans in need.
Now he is in a position to coach, lead and mentor the next generation by offering lessons from experience and guidance to reach excellence.
Overcoming tells the story of Zachary Larson's life from the perspective of a young adult.
Despite all the odds against him from a traumatic event that ripped his family apart, he transitioned his mind from a passive, victimized mentality to taking responsibility over his own life, setting his sites on goals, and executing achievements.
Physical, mental, spiritual and emotional health is all connected to form each individual's current state of fulfillment in life.
Join him on his journey and learn how to take any negative thought process or traumatic event and channel it into an unstoppable force to reach your full potential.
BIC: