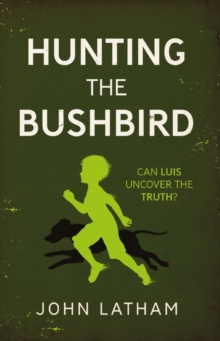 Hunting the bushbird
1838590846 / 9781838590840
A young boy witnesses the abduction of his parents and the destruction of his family home.
Can he find out the truth about their disappearance and their ultimate fate... and can he discover the identities of the men with the strange tattoo on their wrists?Nine-year-old Luis Montero lives on the edge of the Colombian rainforest in the shadow of the Andes Mountains.
The brutal attack on his family leaves him alone with only his pet dog, Maya, for support.
Together, the pair set out on a quest for answers. Why would these men want to destroy his family and what is the significance of the silver key handed to Luis by his father, moments before he was taken?As the dramatic events unfold, Luis must uncover secrets from his father's past and escape the very real danger that surrounds him on his search.
Will he find the truth and solve the mystery... before time runs out?
BIC:
5AQ Interest age: from c 14 years, YFC Adventure stories (Children's / Teenage)