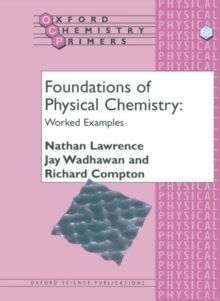 Foundations of physical chemistry : worked examples
0198504624 / 9780198504627
Usually dispatched within 4 weeks
The transition between school and university presents new challenges and ideas for the student of chemistry.
This Primer, written jointly by two undergraduates and a university professor is ideally suited to the needs of students at the school/university interface by taking material familiar from school and linking it witha selection of ideas that will be encountered in the freshman year.
As well as stimulating preuniversity students it will provide a sound basis for university courses in chemistry and related subjects.
The early chapters cover the structure of atomes, ions and molecules, reactivity, kinetics, and equilibria.
The final chapter gives an insight into more advanced areas, drawing on real world examples.
BIC: