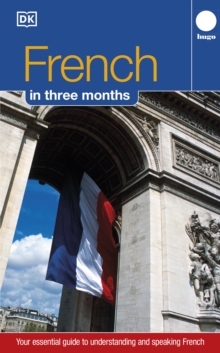 1405301007 / 9781405301008
Previous ed.: published as French in three months. Woodbridge: Hugo's Language Books, 1997.
Parlez vous Francais? This text aims to get you doing just that - in only three months.
A structured week-by-week approach should build your vocabulary and perfect your grammar so you can feel confident understanding and speaking the language, whether ordering frogs legs in a rustic cafe in Montmartre or cheering on the can-can girls at the Moulin Rouge.
BIC: