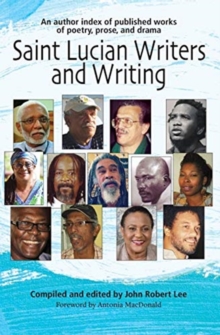 Saint Lucian Writers and Writing: An Author Index : Published Works of Poetry, Prose, Drama
0995726310 / 9780995726314
Stock expected by 26/08/2022
This "magnificent act of scholarship" is a comprehensive author index of poetry, prose (fiction and non-fiction) and drama from the eastern Caribbean island of Saint Lucia.
It also includes supporting materials, such as dissertations and critical works, which offer studies of the works of Saint Lucian writers, including Nobel Laureates such as Derek Walcott and the economist, Sir Arthur Lewis.
While it lists the work of the internationally acclaimed of Saint Lucia, it also includes humbler literary contributions, such as recipe books and funeral programmes.
Nothing that has contributed to the island's rich artistic legacy is omitted.
BIC:
1KJWWL St Lucia, DSB Literary studies: general, GBCR Bibliographies, catalogues