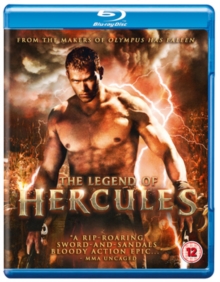 (12) Suitable for 12 years and over.
Kellan Lutz stars as the ancient Greek hero Hercules, son of the god Zeus, in this action adventure film directed by Renny Harlin.
Dismayed by her husband King Amphitryon (Scott Adkins)'s brutality and greed, Queen Alceme (Roxanne McKee) prays to Hera, goddess and wife of Zeus, for help.
Hera informs her that she will give birth to Zeus's son, who will one day save the kingdom.
When the boy is born Alceme names him Alcides and keeps his true identity as Hercules hidden.
Years later, the now adult Alcides falls for Crete princess Hebe (Gaia Weiss) but when she is betrothed to his brother Iphicles (Liam Garrigan) the young lovers are separated.
Amphitryon sends Alcides off to war but when the king commits an unforgivable violent act, he returns to seek revenge.
Now aware of his destiny, Hercules prays to his father for the strength he will need to be victorious.