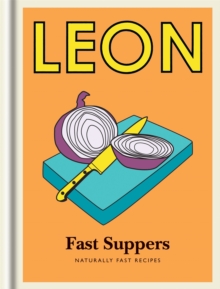 Little Leon : fast suppers
1840916710 / 9781840916713
18 cm 64 pages : illustrations (colour)
Wholesome, yummy.... joyously healthy. - Sunday TimesThe Leon motto is 'naturally fast food', and this bite-sized collection is full of ideas for quick-to-table suppers.
From Natasha's Chicken Fajitas and Tom's Red Pesto Surprise to the Perfect Pepper Steak, each tasty, healthy and fast recipe will take you less than 30 minutes to prepare.
Quick desserts such as Henry's Salted Caramel Bananas are also included.
BIC: