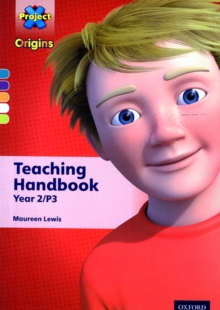 Project X origins.Turqoise-lime book bands, Oxford levels 7-11,: Teaching handbook
0198303793 / 9780198303794
30 cm 248 pages : illustrations (black and white)
Primary Learn More
Teacher text (ie where students' version also exists
Project X Origins is a ground-breaking guided reading programme for the whole school.
Action-packed stories, fascinating non-fiction and comprehensive guided reading support meet the needs of children at every stage of their reading development.
The Project X Origins Teaching Handbook provides teaching support for the whole year, including: guidance on getting the most out of guided reading; comprehensive assessment and levelling support, drawn from the Oxford Ros Wilson Reading Criterion Scale, to help you track performance, identify next steps and match books to each groups' needs; correlation to all UK curricula; advice for working with parents/carers; ideas for cross-curricular activities; and a selection of photocopy masters tosupport follow-up work for every book in the year group.
BIC:
4KHF For National Curriculum Key Stage 1, YQCR Educational: English language: readers & reading schemes