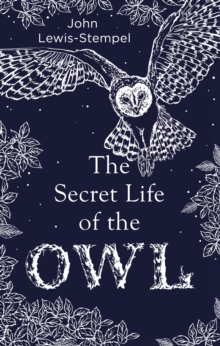 The secret life of the owl
0857524569 / 9780857524560
21 cm 88 pages : illustrations (black and white)
THE PERFECT GIFT FOR NATURE LOVERS'Dusk is filling the valley.
It is the time of the gloaming, the owl-light. Out in the wood, the resident tawny has started calling, Hoo-hoo-hoo-h-o-o-o.'There is something about owls.
They feature in every major culture from the Stone Age onwards.
They are creatures of the night, and thus of magic. They are the birds of ill-tidings, the avian messengers from the Other Side.
But owls - with the sapient flatness of their faces, their big, round eyes, their paternal expressions - are also reassuringly familiar.
We see them as wise, like Athena's owl, and loyal, like Harry Potter's Hedwig.
Human-like, in other words. No other species has so captivated us. In The Secret Life of the Owl, John Lewis-Stempel explores the legends and history of the owl. And in vivid, lyrical prose, he celebrates all the realities of this magnificent creature, whose natural powers are as fantastic as any myth. 'John Lewis-Stempel is one of the best nature writers of his generation' Country Life
BIC:
JFHF Folklore, myths & legends, WNCB Wildlife: birds & birdwatching