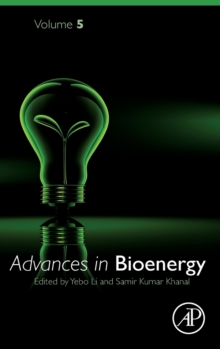 Advances in bioenergy - Volume 5
0128207442 / 9780128207444
Usually dispatched within 4 weeks
Advances in Bioenergy, Volume Five, part of a new series that provides both principles and recent developments in various kinds of bioenergy technologies, includes the latest on feedstock development, conversion technologies, energy and economics and environmental analysis.
This series uniquely provides the fundamentals of these technologies, along with reviews that will be invaluable for students.
Chapters in this new release cover Medium Chain Fatty Acids Production by Microbial Chain Elongation: Recent Advances, Two-stage AD for bioenergy and biochemical production from industrial and agricultural wastewater, and more.
BIC: