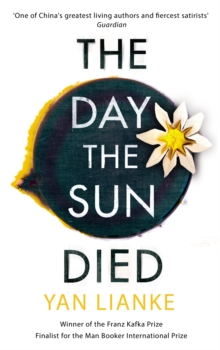 The day the sun died
1784741612 / 9781784741617
Translated from the Chinese.
The reality of life in China today contrasts with the sunny optimism of the 'Chinese dream' in this gripping, gruesome dystopia from 'one of the masters of modern Chinese literature' (Jung Chang)One dusk in early June, in a town deep in the Balou mountains, fourteen-year-old Li Niannian notices that something strange is going on.
As the residents would usually be settling down for the night, instead they start appearing in the streets and fields.
There are people everywhere. Li Niannian watches, mystified. But then he realises the people are dreamwalking, carrying on with their daily business as if the sun hadn't already gone down. And before too long, as more and more people succumb, in the black of night all hell breaks loose.
Set over the course of one night, The Day the Sun Died pits chaos and darkness against the sunny optimism of the 'Chinese dream' promoted by President Xi Jinping.
We are thrown into the middle of an increasingly strange and troubling waking nightmare as Li Niannian and his father struggle to save the town, and persuade the beneficent sun to rise again. Praise for Yan Lianke's books 'Nothing short of a masterpiece' Guardian'A hyper-real tour de force, a blistering condemnation of political corruption and excess' Financial Times'Mordant satire from a brave fabulist' Daily Mail 'Exuberant and imaginative' Sunday Times 'I can think of few better novelists than Yan, with his superlative gifts for storytelling and penetrating eye for truth' New York Times Book Review
BIC:
FA Modern & contemporary fiction (post c 1945), FYT Fiction in translation