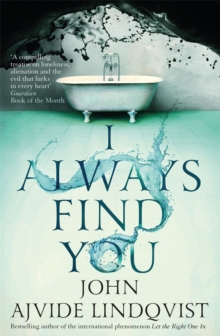 I always find you
1787474526 / 9781787474529
Reprint. This translation originally published: Melbourne, Victoria: Text Publishing, 2018.
'The new Stephen King. Don't miss it' The TimesIn September 1985, nineteen-year-old John Lindqvist moves into a dilapidated old building in Stockholm, planning to make his living as a magician.
Something strange is going on in the building's basement - and the price of entry is just a little blood. I Always Find You is a horror story - as bizarre and macabre as any of Lindqvist's bestselling novels.
It's also a book about being young and lonely, about making friends and growing up.
It's about magic, and the intensity of human connection - and a society's communal responsibility for a devastating act of political violence.
BIC: