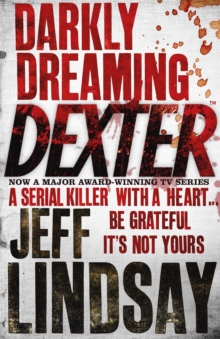 Darkly dreaming Dexter
Part of the Dexter series
0752865749 / 9780752865744
Reprint. TV tie-in. Originally published: 2004.
Lindsay has created one of the most engaging and original narrators of recent years. 'A virtuoso debut by a new young American author, this is a compulsive trip through territory rendered familiar by the psycho-thrillers of Thomas Harris and Michael Connelly and other masters of the dark arts of abnormal pathology' Guardian. 'One of the most likeable vigilante serial killers in recent thriller literature ... Like other charismatic killers - Hannibal Lecter, say, or Tom Ripley - Dexter has a set of motives that are tough to untangle. But his quest proves weirdly convincing' New Yorker. 'A sleek
Dexter Morgan isn't exactly the kind of man you'd bring home to your mum.
At heart, he's the perfect gentleman: he has a shy girlfriend, and seems to lead a quiet, normal life bordering on the mundane.
Despite the fact that he can't stand the sight of blood, he works as a blood-spatter analyst for the Miami police.
But Dexter also has a secret hobby: he is an accomplished serial killer. So far, he's killed 36 people and has never been caught because he knows exactly how to hide the evidence. And while that may lead some people to assume he's not such a nice guy, he tempers his insatiable hunger for brutality by only killing the bad guys.
However, Dexter's well-organised life is suddenly disrupted when a second, much more visible serial killer appears in Miami. Intrigued that the other killer favours a style similar to his own, Dexter soon realises that the mysterious new arrival is not simply invading his turf but offering him a direct invitation to 'come out and play'...
BIC: