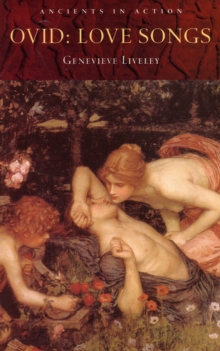 185399670X / 9781853996702
Usually dispatched within 4 weeks
general Learn More
research & professional
academic/professional/technical
The most prolific of Roman poets, Ovid was born in 43 BC and died in exile on the Black Sea in 17 AD, banished by the Emperor Augustus.
As well as his famous Metamorphoses (the subject of another book in this series) he produced a large body of elegiac poetry, the Amores, Ars Amatoria, Remedia Amoris, Heroides, Fasti, Tristia and Ex Ponto, all of which are accessibly discussed here in Genevieve Liveley's important re-evaluation of the poet's politics, poetics and erotics.
She examines the impact on Ovid of Augustus' programmes for social and political reform, the role of genre, allusion and intertextuality in his writings, and the tensions underlying his representations of gender and sexuality.
Finally she assesses responses to Ovid's elegiac works by later love poets and writers, and reflects on the continued relevance and readability of his work for a twenty-first century audience.
BIC:
2ADL Latin, DSBB Literary studies: classical, early & medieval, DSC Literary studies: poetry & poets