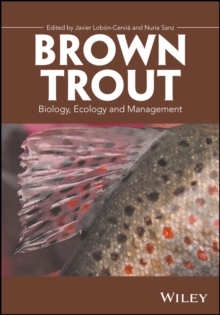 Brown trout : biology, ecology and management
1119268311 / 9781119268314
Stock expected by 06/02/2020
Brown Trout is an iconic species inhabiting a diversity of habitats from mountain streams of transparent waters to lakes and oceans and is sought after by thousands of passionate anglers worldwide.
This book summarizes the important aspects of brown trout s biology and ecology.
It includes several chapters focused on the impact caused by the species and on potential management strategies to, first, maintain numerous damaged populations within their natural distributional range and, second, ameliorate its impacts on exotic environments.
Authors from all over the world involved in their study and management offer reviews and case studies that provide insight into theory and practice.
Brown Trout: Biology, Ecology and Management will provide scientists, researchers and experts in salmonids with attempts to uncover the exit from the complex maze of controversies and challenges associated with this species.
BIC:
PSVS Animal ecology, PSVW1 Fishes (ichthyology), TVT Aquaculture & fish-farming: practice & techniques