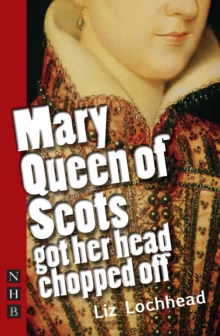 Mary Queen of Scots got her head chopped off (Rev. ed)
1848420285 / 9781848420281
Previous ed.: published with Dracula. Harmondsworth: Penguin, 1989.
This is the familiar tale of the enmity between Elizabeth I of England and Mary Queen of Scots, but retold by Scotland's unofficial Poet Laureate with a ferocious iconoclasm.
Needless to say, the play ends when Mary Queen of Scots gets her head chopped off!
A modern Scottish classic, first staged at the Edinburgh Lyceum in 1987, Liz Lochhead's "Mary Queen of Scots" is republished here in a revised version with a new introduction by the author.
The play is enormously popular with Scottish schools and drama groups.
It was originally published by Penguin.
BIC: