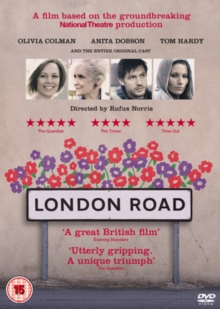 (15) Suitable for 15 years and over.
Tom Hardy and Olivia Colman head the cast of this adaptation of the award-winning musical production directed by Rufus Norris.
The film tells the story of how the residents of Ipswich reacted to and came to terms with the fact that Steve Wright, one of their neighbours, was found guilty of murdering five local sex workers in 2008.