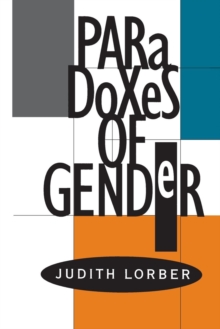 Paradoxes of gender
0300064977 / 9780300064971
Stock expected by 31/08/2019
general Learn More
postgraduate
research & professional
undergraduate
Reprint. Originally published: 1994.
In this innovative book, a well-known feminist and sociologist-who is also the founding editor of Gender & Society-challenges our most basic assumptions about gender.
Judith Lorber argues that gender is wholly a product of socialization, subject to human agency, organization, and interpretation, and that it is a social institution comparable to the economy, the family, and religion in its significance and consequences.
Calling into question the inevitability and necessity of gender, she envisions a society structured for equality, where no gender, racial ethnic, or social class group is allowed to monopolize positions of power.
BIC: