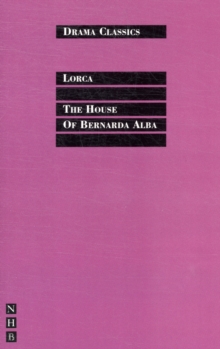 The house of Bernardo Alba
1848421818 / 9781848421813
This is a new translation of Federico Garcia Lorca's masterpiece by award-winning playwright Jo Clifford ("The Tree of Knowledge", "Every One", "Yerma, Blood Wedding").
When Bernarda's husband dies, she locks all the doors and windows.
She tells her grown-up daughters to sew and be silent. 'There are eight years of mourning ahead of us. While it lasts not even the wind will get into this house'.
But locks can't hold back the growing tide of desire...Nick Hern Books' are pocket-sized Drama Classics: 'the world's great plays at a great little price'.
BIC: